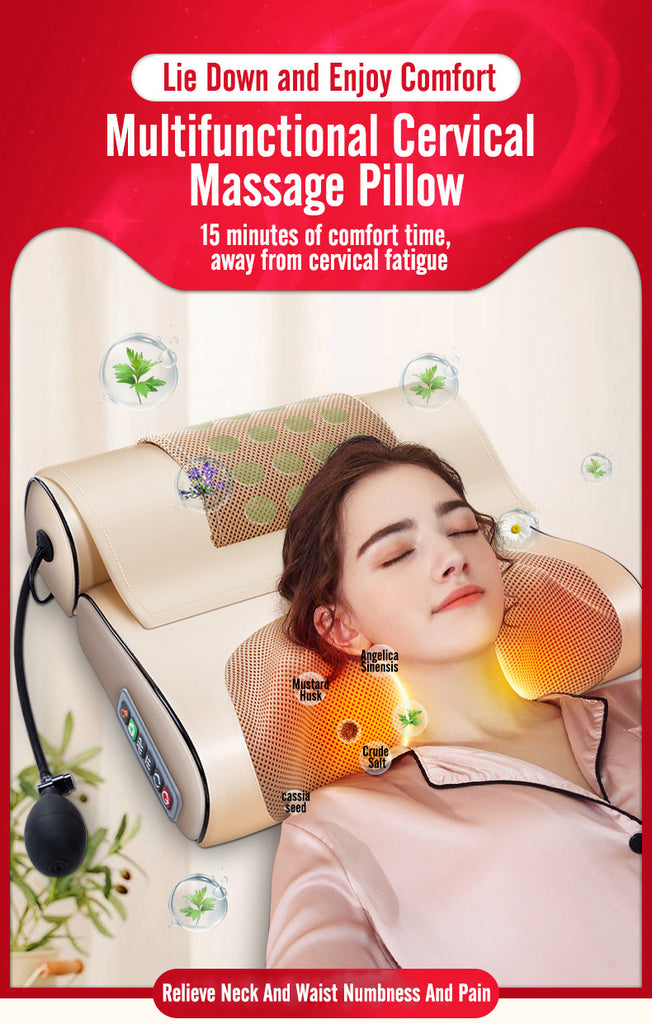 【Improve cervical spine 2-piece set】
This product contains a massage pillow and a hot cervical neck/Lumbar traction device.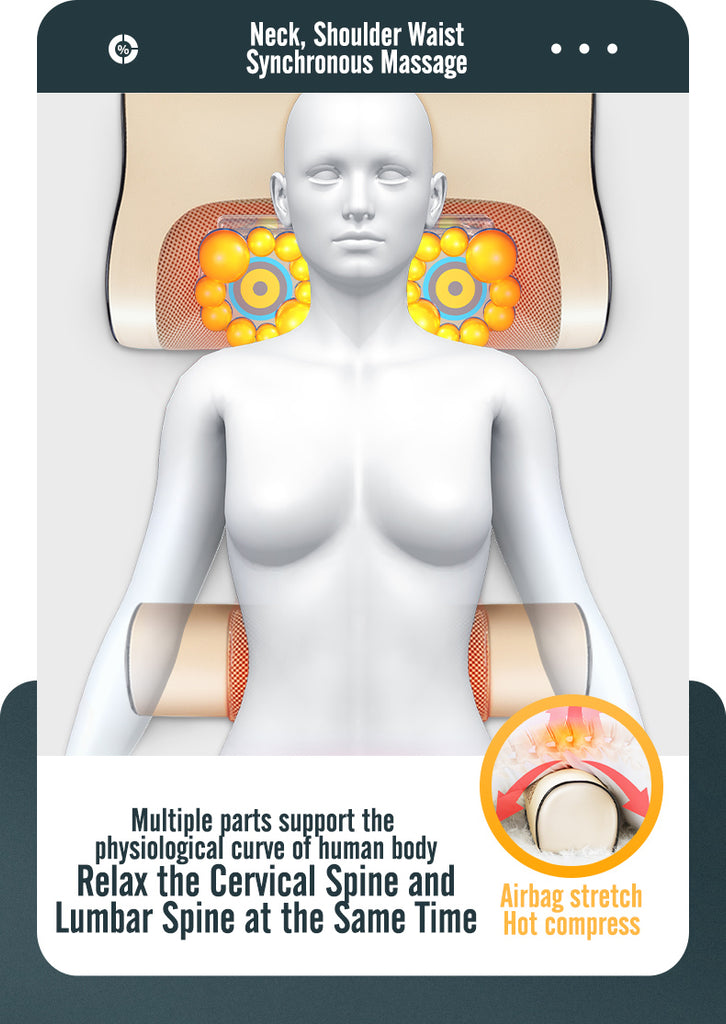 【Massage pillow】
10D Kneading Palm Design made of different size probes, simulate the palm of professional massagist. The Palm Design can simulate 8 ways of real hand massage: Cultivation, Kneading, Scraping, Compressing, Pressing, Patting, Rhythmic Beat, Soothing.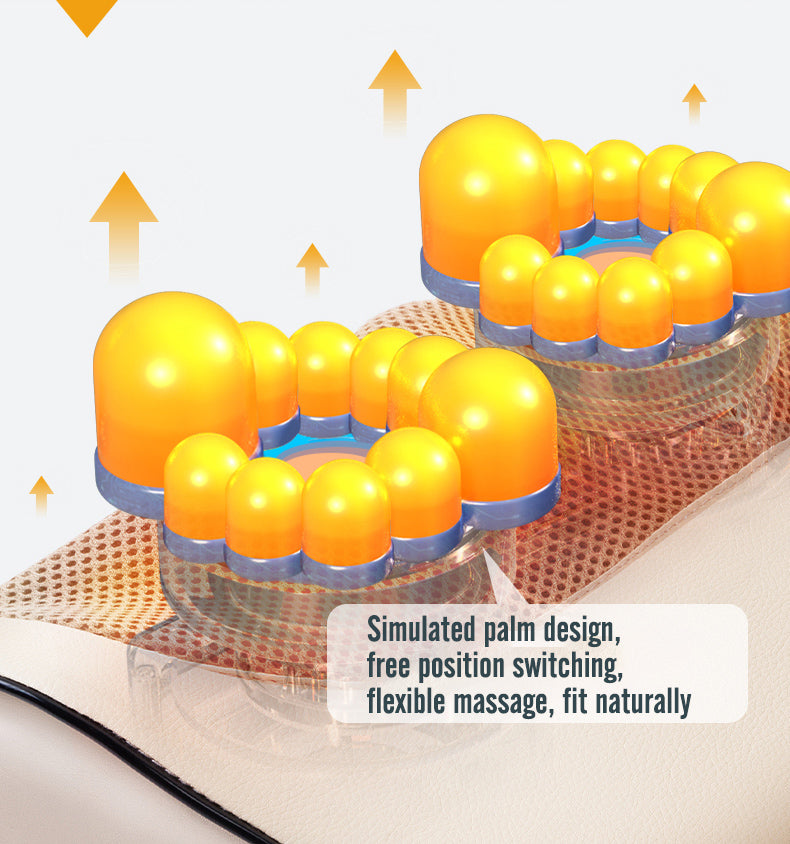 【Simulated Palm Design】

2 massaging units consist  of 10 heads each. Each head has different size from others. This is to simulate real human palm.

10 Massage techniques are available.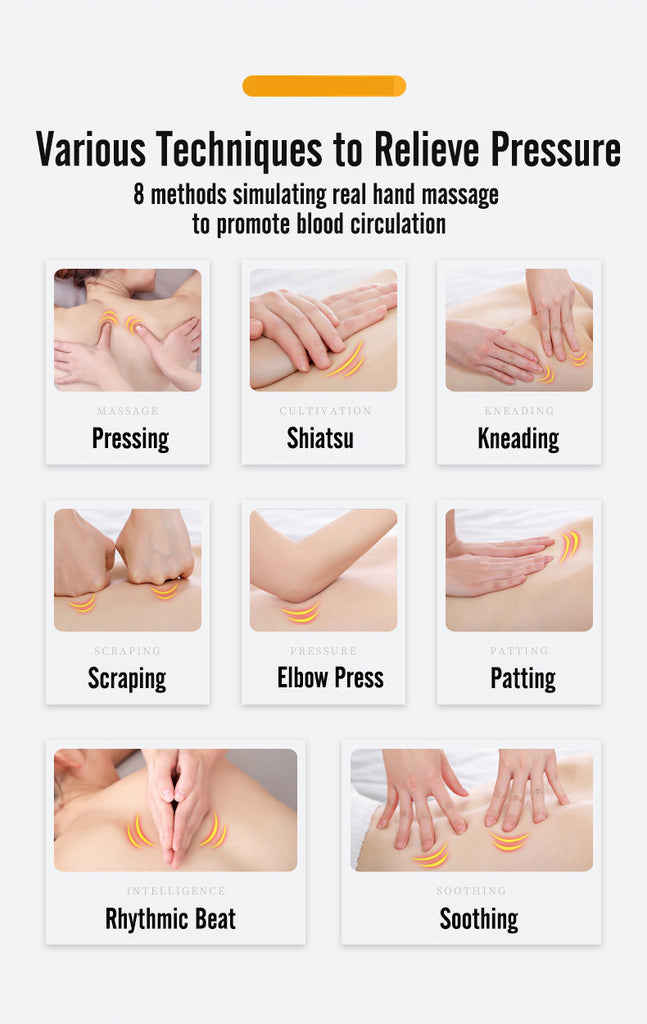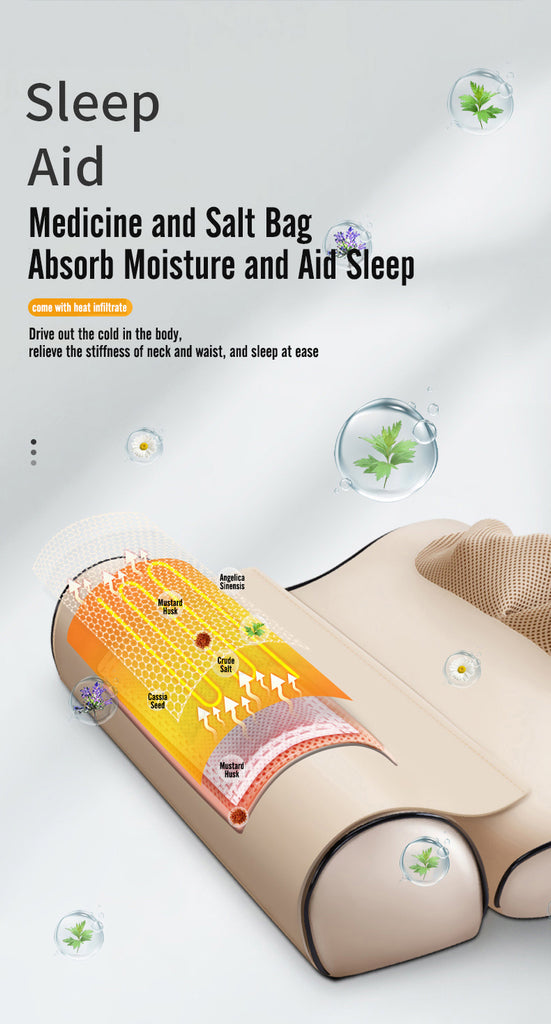 【Cervical traction device】
Simple and effective physical solution to smooth away stiff necks,helps in restoring proper cervical and lumbar curvature associated with consistent use. The additional heat application function makes traction more effective and comfortable. Relief of various pains caused by cervical discomfort.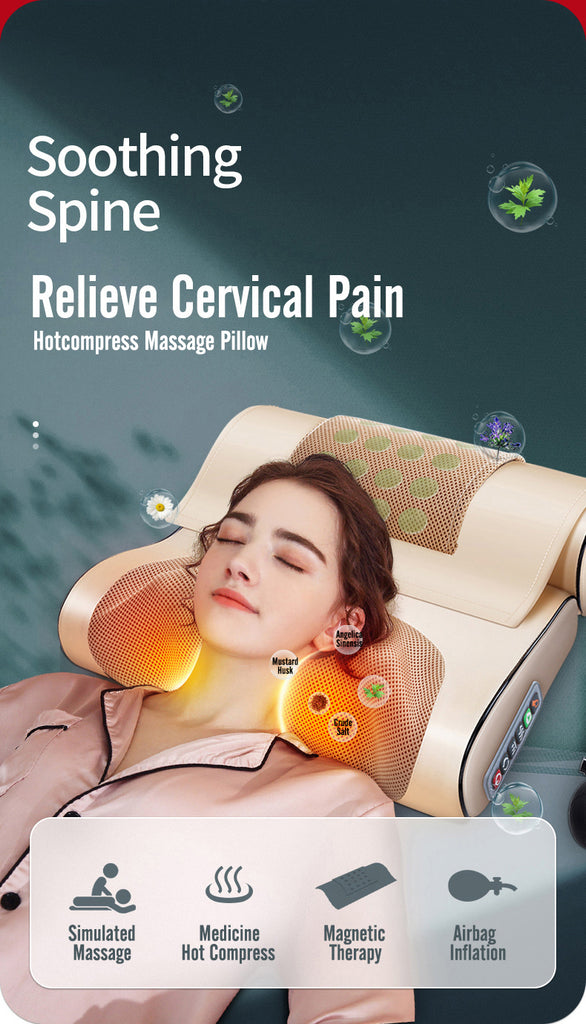 【Deep relaxation】
Two-way motion massager, adjustable massage speed, adjustable strength, relieve fatigue and relax the neck, cervical and lumbar muscles.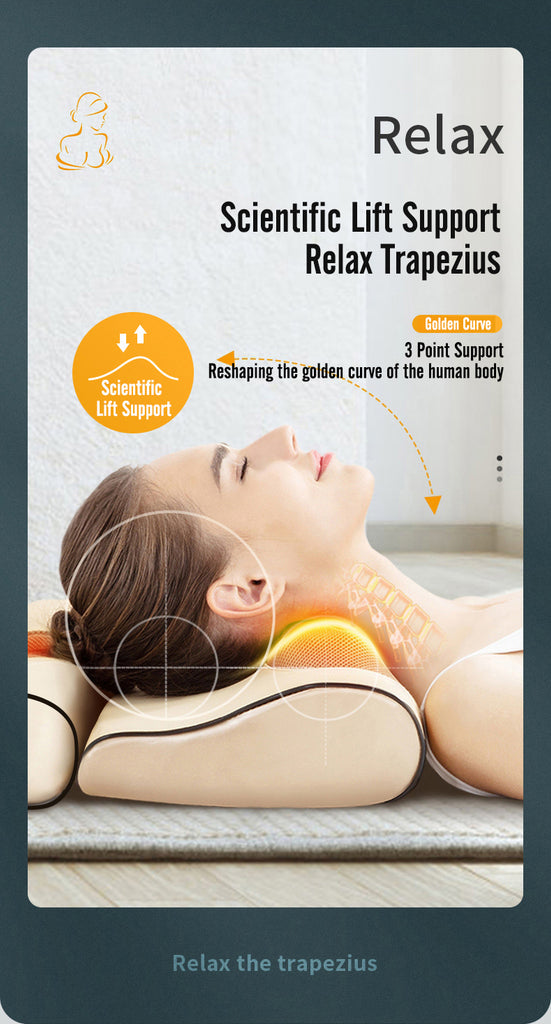 【Combination use】
The first step: hot compress traction cervical spine 10-30 minutes. The second step: pillow pinch massage for 10-30 minutes. Combined use of the two, continuous improvement of the cervical spine  so you can enjoy life every day.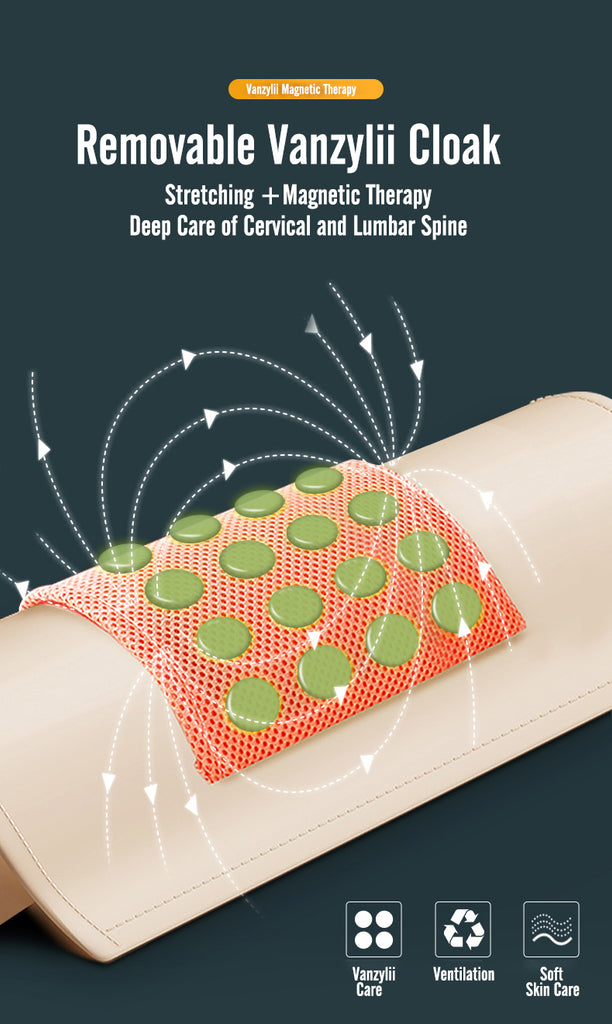 【Vanzylli Cloak + Herb Paste】
A vanzylli cloak is provided to achieve better massage effect. Besides, a Herb Paste made of chrysanthemum, saffron, lavender, wormwood, angelica, mustard, cassia seed, crude salt etc is also provided for infiltration curing.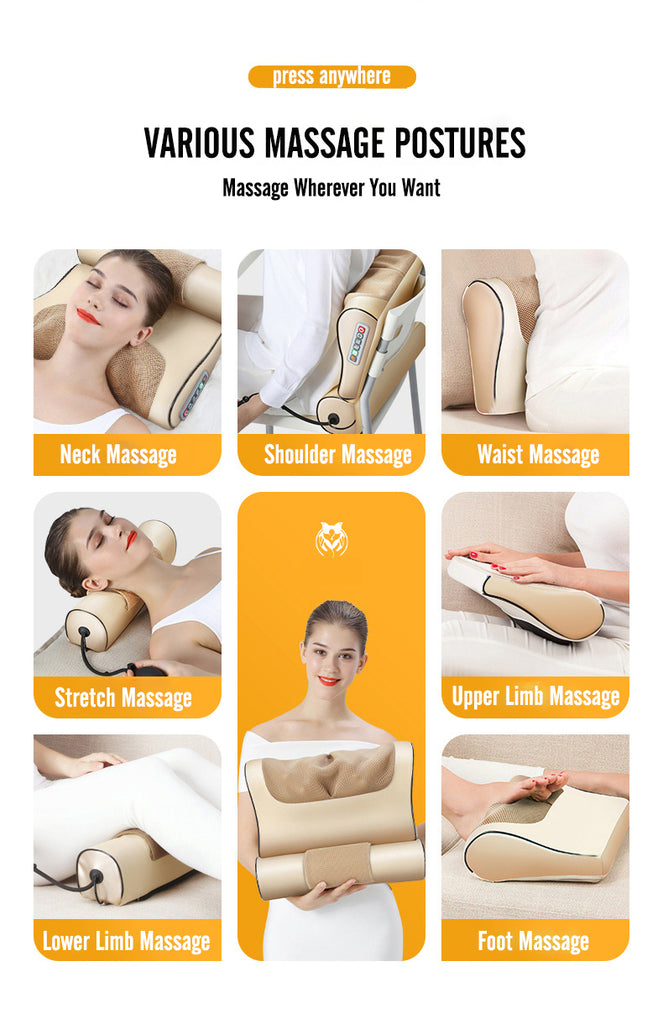 【Wide application】
The device not only relieve cervical neck stiffness and pain, it can also be used to relieve other discomforts such as diziness, headache, shoulder pain, waist pain, limb numbness, lumbar strain etc depends on where you place it. Give you the energy to enjoy life everyday.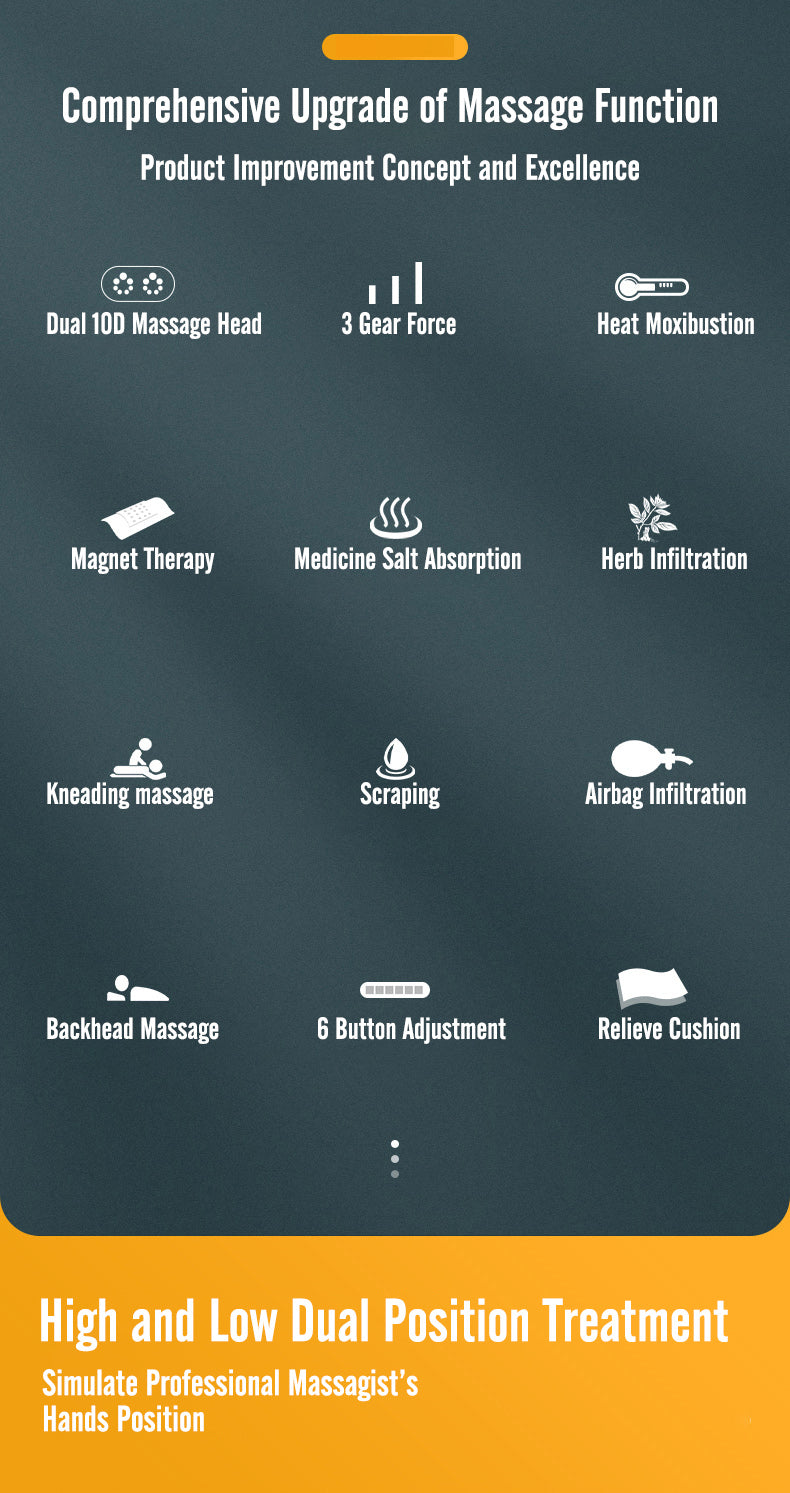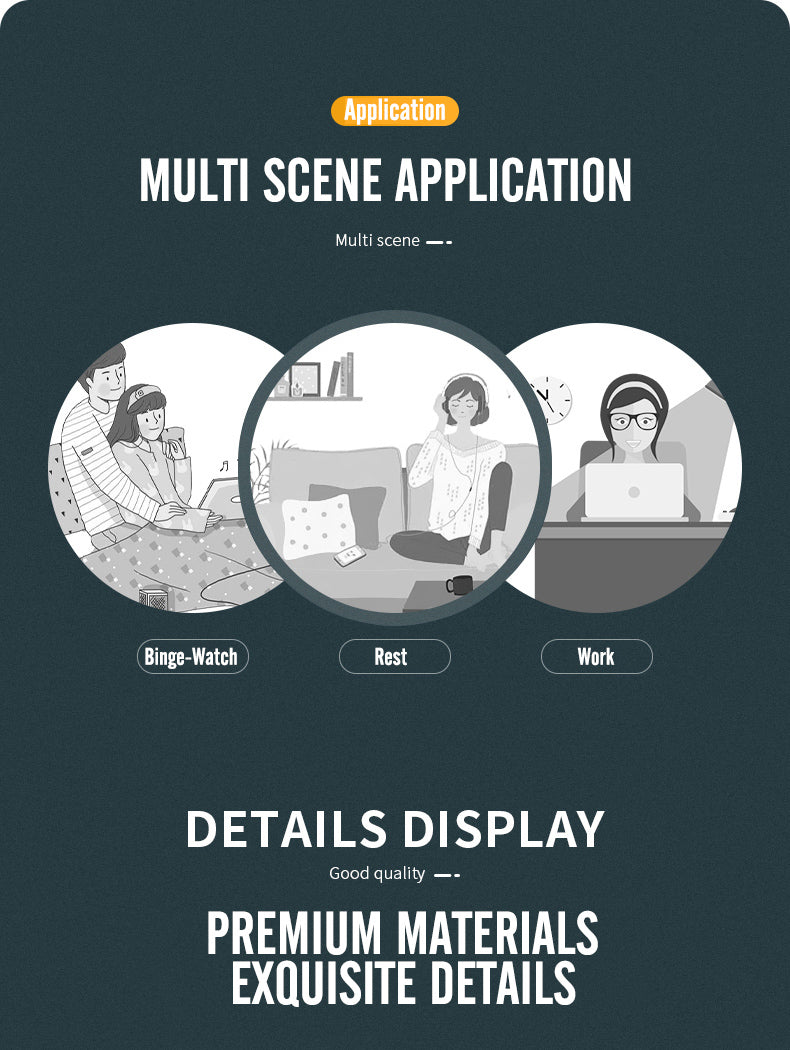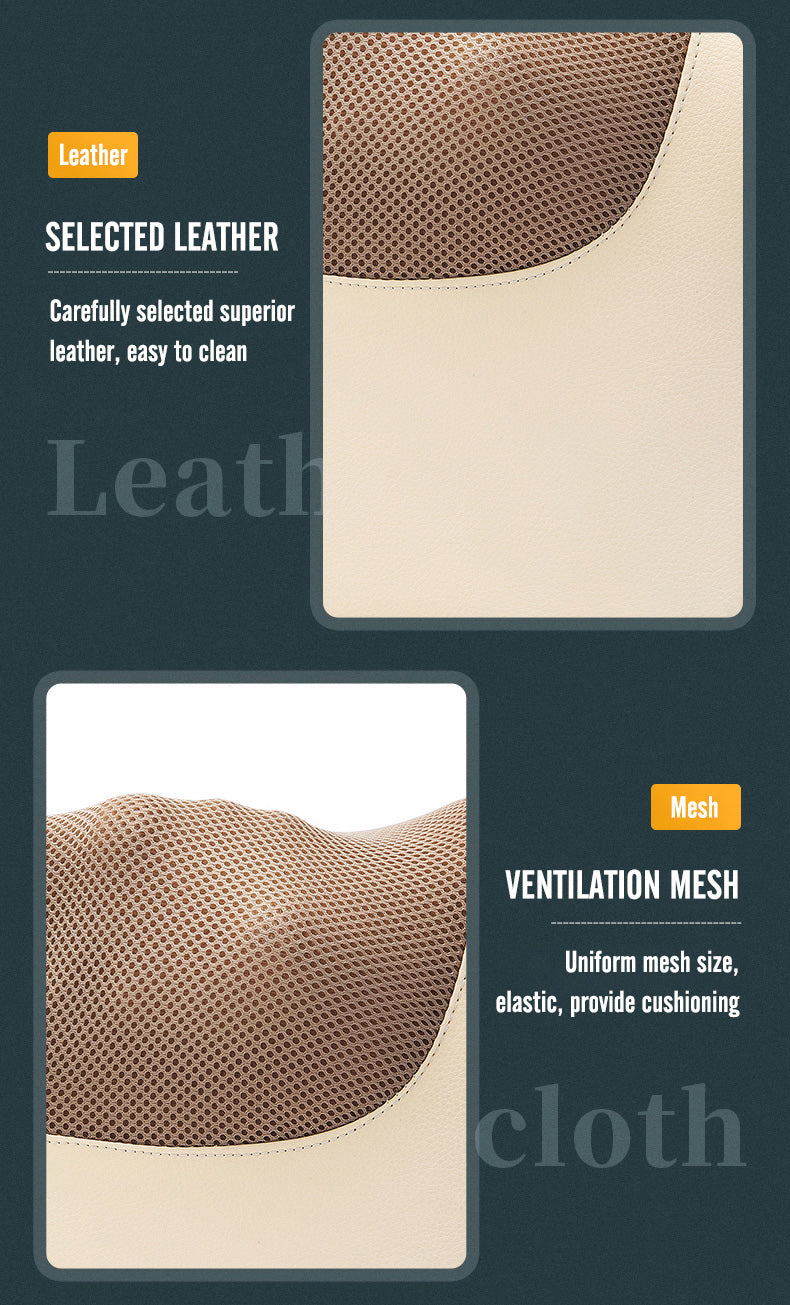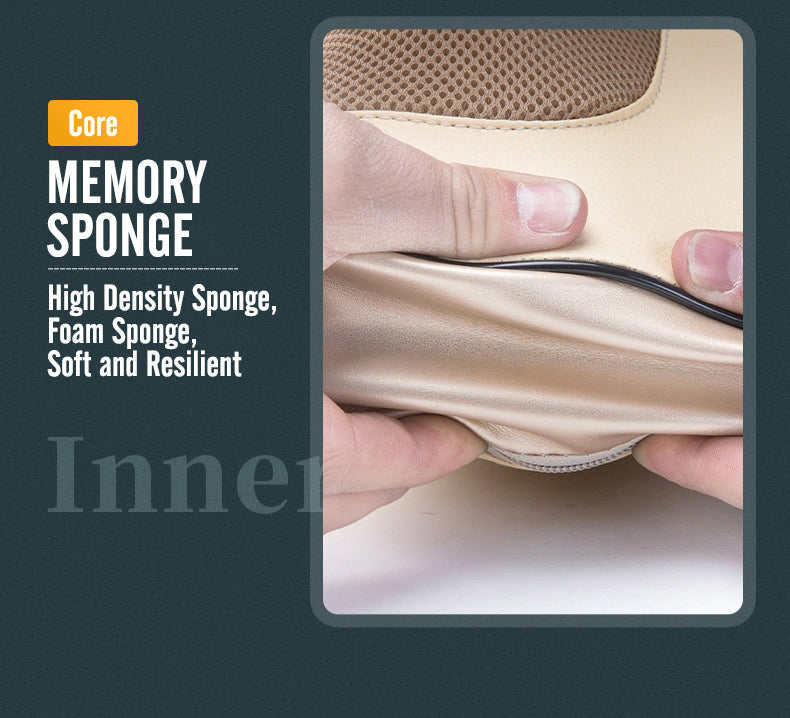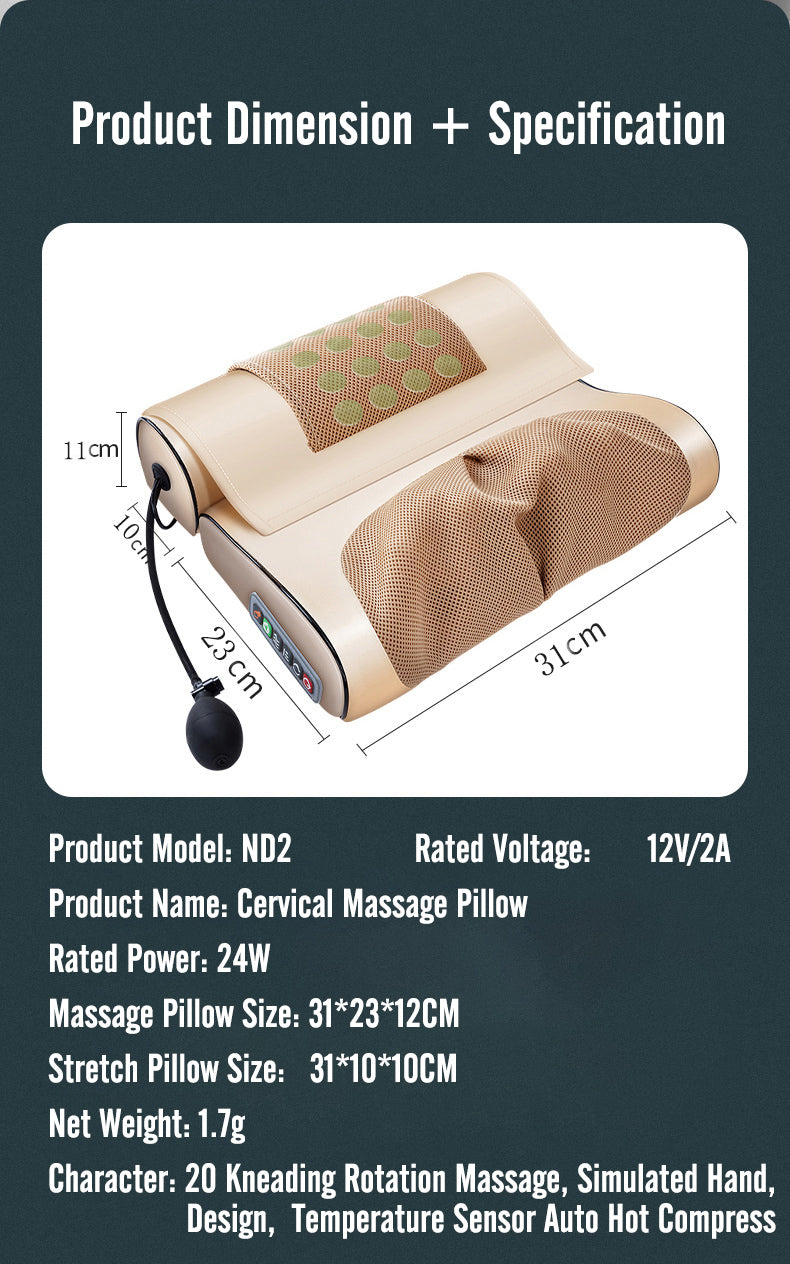 FAQ
    Q: The product has missing or broken part  when you receive?
    A: Please let us know which is missing, we will arrange resend
    Q: What can I do when purchase protection time is running out?
    A: If your purchase protection time is running out but still have not receive the package, please contact us to extend it.
    Q: The Refund Policy?
    A: We will arrange refund if your are not satisfied with your received good, free exchange, please make sure the original good is intact before sending back.
SHIPMENT
   All items will be checked carefully before shipment.We will pack and ship the parcel within 24 hours. ( There will be delay when holidays. )
    Tracking information is available within 1-4 days after shipment. We will ship the parcel via International Post. Usually, shipping time is 7 business days. If you can't receive your item in 7 days, please feel free to contact us for help
SERVICE TIME
    London: From 2:00 am to 11:00 pm
    Moscow: From  4:00 pm to 13:00 pm
    New York: From 9:00 am to 18:00 pm